Fall With Me by Julie Particka
Love is patient. Revenge is sweet.
Dumped by her college boyfriend for her best friend, the last thing Jenna Brandt needs to deal with is working beside her backstabbing-BFF's hotter-than-hot brother. But when he offers her a chance to get some revenge on her ex, she can hardly say no–even if spending more time with Sutton puts her heart in jeopardy all over again.
Someone's going to get hurt…
Sutton Bell has had a thing for Jenna since they were in high school, but after one screwed-up night, she didn't want anything to do with him. Now, with just the summer before he leaves to begin his new career, Sutton's determined to convince Jenna he's not the player he used to be. But saving his sister from making an awful mistake may mean losing Jenna for good.
Athena the Proud (Goddess Girls Series #13) by Joan Holub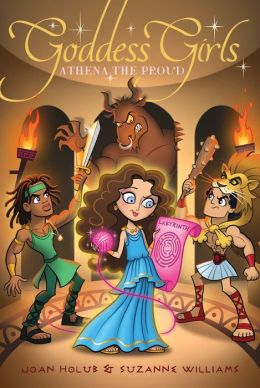 Athena wants to upgrade a labyrinth for King Minos, but her approach causes problems in this Goddess Girls adventure.
Athena's arrogance gets the best of her when her attempts to improve King Minos's labyrinth have unexpected—and disastrous—results!
Camp Payback (Camp Boyfriend Series #2) by J.K. Rock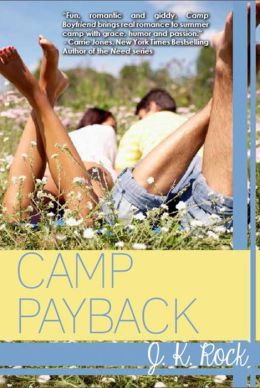 Alex has big plans for camp this year, starting with making it the best summer ever. Having fun and breaking some rules will get her the payback she wants against her parents and her ex-boyfriend. Because of his disgusting texts, she's headed to a super strict all-girls school in the fall. Then she meets Javier and revenge doesn't seem nearly as important as getting to know the troubled loner determined to keep a low profile at camp. But Alex's trouble-magnet personality and Javier's need to stay in the background don't mix nearly as well as their irresistible chemistry. With her home life eroding under her feet and her last year of summer camp speeding to a close, Alex wants to make her mark on the world and squeeze every bit of fun out of her time with Javier. Too bad her old plans for revenge turn back on her just in time to ruin everything. Will she lose Javier too?
Catch a Falling Star by Kim Culbertson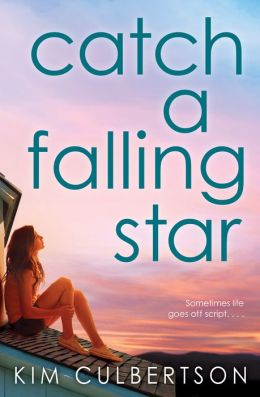 A deliciously charming novel about finding true love . . . and yourself.
Nothing ever happens in Little, CA. Which is just the way Carter Moon likes it. But when Hollywood arrives to film a movie starring former child star turned PR mess Adam Jakes, everything changes. Carter's town becomes a giant glittery set and, much to her annoyance, everyone is starry-eyed for Adam. Carter seems to be the only girl not falling all over herself to get a glimpse of him. Which apparently makes her perfect for the secret offer of a lifetime: playing the role of Adam's girlfriend while he's in town, to improve his public image, in exchange for a hefty paycheck. Her family really needs the money and so Carters agrees. But it turns out Adam isn't at all who she thought he was. As they grow closer, their relationship walks a blurry line between what's real and what's fake, and Carter must open her eyes to the scariest of unexplored worlds – her future. Can Carter figure out what she wants out of life AND get the guy? Or are there no Hollywood endings in real life?
Exile by Kevin Emerson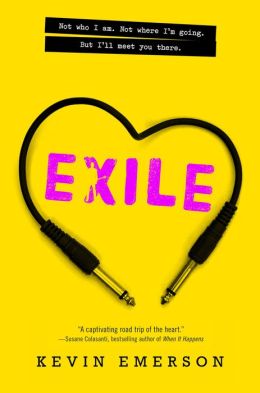 Kevin Emerson's Exile combines the swoon-worthy romance of a Susane Colasanti novel with the rock 'n' roll of Eleanor & Park. Summer Carlson knows how to manage bands like a professional—minus the whole falling-for-the-lead-singer-of-the-latest-band part. But Caleb Daniels isn't an ordinary band boy—he's a hot, dreamy, sweet-singing, exiled-from-his-old-band, possibly-with-a-deep-dark-side band boy. She also finds herself at the center of a mystery she never saw coming. When Caleb reveals a secret about his long-lost father, one band's past becomes another's present, and Summer finds it harder and harder to be both band manager and girlfriend. Maybe it's time to accept who she really is, even if it means becoming an exile herself. . . .
In the Shadows by Kiersten White, Jim Di Bartolo, Jim Di Bartolo (Illustrator)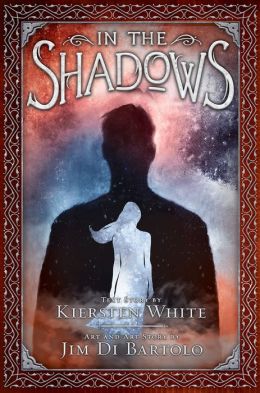 From the remarkable imagination of acclaimed artist Jim Di Bartolo and the exquisite pen of bestselling author Kiersten White comes a spellbinding story of love, mystery, and dark conspiracy, told in an alternating narrative of words and pictures.
Cora and Minnie are sisters living in a small, stifling town where strange and mysterious things occur. Their mother runs the local boarding house. Their father is gone. The woman up the hill may or may not be a witch.
Thomas and Charles are brothers who've been exiled to the boarding house so Thomas can tame his ways and Charles can fight an illness that is killing him with increasing speed. Their family history is one of sorrow and guilt. They think they can escape from it . . . but they can't.
Arthur is also new to the boarding house. His fate is tied to that of Cora, Minnie, Thomas, and Charles. He knows what darkness circles them, but can't say why, and doesn't even know if they can be saved.
Sinister forces are working in the shadows, manipulating fates and crafting conspiracies. The closer Cora, Minnie, Arthur, Thomas, and Charles get to the truth, the closer they get to harm. But the threat is much bigger than they can see. It is strangling the world.
Until one of the boys decides he wants to save it.
Told in an astonishing mix of art and words, IN THE SHADOWS collides past against future, love against evil, and hope against fear. The result is both a mystery and a masterpiece.
Nash (Marked Men Series #4) by Jay Crownover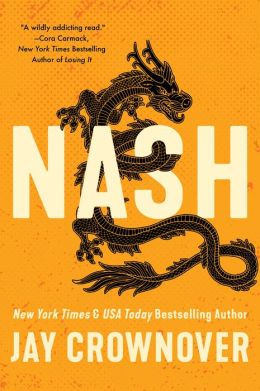 Will their past determine their future?
Saint Ford has worked hard to achieve her childhood dream of becoming a nurse. Focused on her work and devoted to her patients, there's no room for love. She doesn't need a guy making waves in her calm, serene life—especially when he's the unforgettable hottie who nearly destroyed her in high school. Dark, brooding Nash Donovan might not remember her or the terrible pain he caused, but he turned her world upside down . . . and now he's trying to do it again.
Saint has no idea that Nash isn't the cocky player he once was. Uncovering a devastating family secret has rocked his world, and now he's struggling to figure out his future. He can't be distracted by the pretty nurse he seems to meet everywhere. Still, he can't ignore the sparks that fly between them—or how she seems so desperate to get away from him. But the funny, sweet, and drop-dead gorgeous Saint is far too amazing to give up on—especially since she's the only thing in his life that seems to make sense.
When Nash discovers the truth about their past, he realizes he may have lost her heart before he could even fight for it. Now Saint has to decide: is Nash worth risking herself for all over again?
Of Breakable Things by A. Lynden Rolland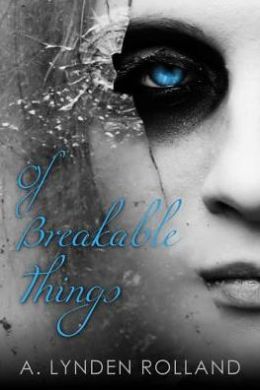 Living with Ehlers-Danlos Syndrome is like living on death row for 17-year-old Alex Ash. The only thing holding her together is Chase, the boy next door. When Chase tragically dies, Alex follows shortly thereafter. But the afterlife is not what she expected. Filled with limitless minds, envious spirits, and soulless banshees, Alex is forced to choose between moving on, forgetting her years of pain and suffering, or lingering as a spirit to get another chance, in ghostly form, at the life and love that death cruelly stole.
Searching for Perfect by Jennifer Probst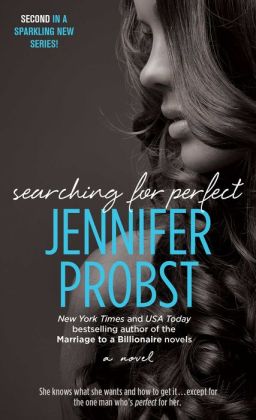 The highly anticipated second novel in the new Searching For series from Jennifer Probst, "one of the most exciting breakout novelists" (USA TODAY)—a spin-off of the bestselling Marriage to a Billionaire series—featuring a sexy matchmaker, and the rocket scientist who becomes her special project…
The up-and-coming matchmaking agency Kinnections is the hottest thing to hit Verily, New York—just like Kennedy Ashe, social director for the service she owns with her two best girlfriends. A coach, consultant, and cheerleader rolled into one super-sizzling package, Kennedy creates dream dates, encourages singles to shine, and never refuses a challenge—not even Nate Ellison Raymond Dunkle, rocket scientist, nerd extraordinaire, and Kennedy's newest client.
Kennedy vows to work her magic and transform this hot mess in a lab coat with a disastrous relationship track record into the most wanted man on the Verily dating scene. If only she could turn the wand on herself…though she radiates confidence and sex appeal, Kennedy harbors deep-seated insecurities from a tormented past and lifelong struggle with weight issues. When she realizes she and Nate are cut from the same cloth and might be perfect together, can Kennedy learn to let her heart lead the way? Or will her fears sentence her to the sidelines as Nate finds love—with someone else?
Sleep No More by Aprilynne Pike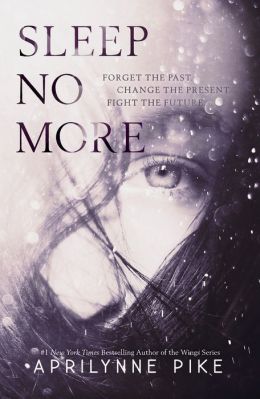 'Inception' meets 'The Body Finder' in this dark thriller from No. 1 New York Times bestselling author Aprilynne Pike – perfect for fans of Kelley Armstrong, Alyson Noel and Kimberly Derting.Charlotte Westing has a gift. She is an Oracle and has the ability to tell the future. Not that it does her much good.Instead of using their miraculous powers, Oracles are told to fight their visions – to refrain from interfering. And Charlotte knows too well the terrible price of breaking the rules.But when a premonition of a classmate's death is too strong for her to ignore, Charlotte is forced to make an impossible decision: continue following the rules or risk everything – even her sanity – to stop the serial killer who is stalking her town.
Starfall by Michael Griffo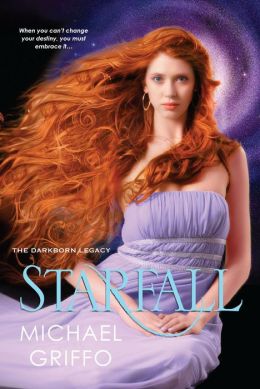 In the newest book in Michael Griffo's mesmerizing Darkborn Legacy series, a small Nebraska town becomes a battleground in a fight between light and dark–and one girl must look to the stars to reclaim her life. . .
Dominy Robineau will never be just a girl again. At sixteen, a curse awakened the animal inside, and now every full moon transforms her into a creature of terrifying power. But she is not alone.
Dom's enemy, Nadine–a descendant of Orion, the Hunter–won't hesitate to kill to increase her strength. There's a new arrival in town too, and shifting alliances that will bring even more secrecy, mystery, and death to Weeping Water. Dom's relationship with her boyfriend Caleb, her connection to her best friend Jess, and everything she believes about her family and her past is about to be put to the test. The only way to keep herself and those she loves alive is to strike a bargain that may destroy the last shreds of her humanity. . .
Tease by Amanda Maciel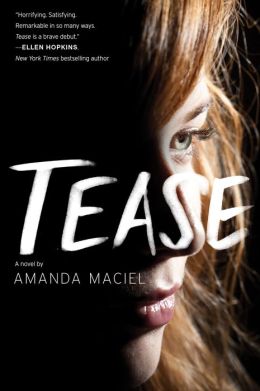 From debut author Amanda Maciel comes a provocative and unforgettable novel, inspired by real-life incidents, about a teenage girl who faces criminal charges for bullying after a classmate commits suicide.
Emma Putnam is dead, and it's all Sara Wharton's fault. At least, that's what everyone seems to think. Sara, along with her best friend and three other classmates, has been criminally charged for the bullying and harassment that led to Emma's shocking suicide. Now Sara is the one who's ostracized, already guilty according to her peers, the community, and the media. In the summer before her senior year, in between meetings with lawyers and a court-recommended therapist, Sara is forced to reflect on the events that brought her to this moment—and ultimately consider her own role in an undeniable tragedy. And she'll have to find a way to move forward, even when it feels like her own life is over.
With its powerful narrative, unconventional point of view, and strong anti-bullying theme, this coming-of-age story offers smart, insightful, and nuanced views on high school society, toxic friendships, and family relationships.
Supports the Common Core State Standards.
The Drowning by Rachel Ward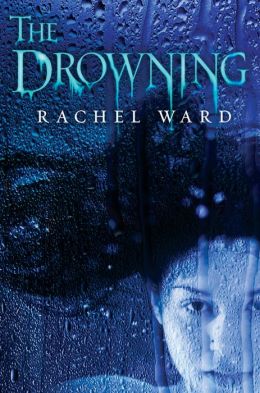 Water, water, everywhere: His brother has drowned, but Carl can't remember a thing. Until it all comes flooding back…with a vengeance. By the author of the internationally bestselling NUMBERS series
With a jolt, Carl opens his eyes. He's on the bank of a lake, soaked to the bone. Rob, his brother, is being zipped up in a body bag. And a girl, drenched and trembling, is talking to the police. Who is she? What happened in the water? And why can't he remember any of it?
"Bring her to me . . ."
At first Carl thinks it's his grief speaking. Remembering Rob. The sound of his voice, things he used to say.
"Bring her to me . . ."
But then Carl starts to see him. Rob's face in the water before it washes down the drain. His ghost rising up from the puddles. His hands clawing out of the moldy, rain-rotted walls. Like a dripping tap, he won't stop.
"Bring her to me!"
Rob may be dead. But he's not gone. Because he wants to finish what he started, and he won't go under alone.
By the author of the internationally bestselling NUMBERS series, THE DROWNING is a dark psychodrama about love and brothers, crimes and consequences, redemption and revenge.
The Haunted Museum #1: The Titanic Locket by Suzanne Weyn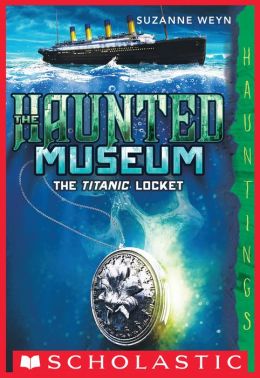 Don't touch anything in The Haunted Museum!
It looks like the high point of Samantha's spring vacation is going to be a glimpse of a cute boy she sees at The Haunted Museum in England. She and her sister, Jessica, and their parents are taking a cruise on the Titanic 2, a replica of the original Titanic, and there's not even wifi! At least the Titanic exhibit at the Haunted Museum had wax figures and beautiful jewels to look at.
But from their first day, Samantha and Jessica notice strange things happening. Their cabin number keeps changing. There are creepy scratching sounds coming from between the walls. And a locket that Jess opened at the museum seems to be . . . following them.
Is the locket haunted? Or could it be the ship itself? Are there actors in costume walking about the ship . . .or could they be ghosts? Why is Sam's sister calling her by another name? Samantha will have to unravel the threads tying her and her sister to the past, or they could go down with the ship!
The One Safe Place by Tania Unsworth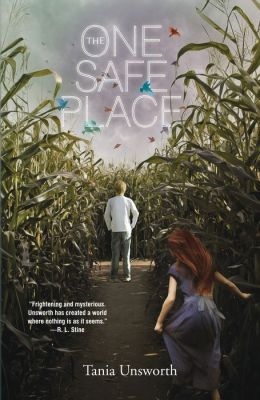 In this near-future dystopia with echoes of The Giver and Among the Hidden, Tania Unsworth has created an unsettling page-turner—fast-paced, smooth, filled with dread—that's wholly satisfying and startlingly original.Devin doesn't remember life before the world got hot; he has grown up farming the scorched earth with his grandfather in their remote valley. When his grandfather dies, Devin heads for the city. Once there, among the stark glass buildings, he finds scores of children, just like him, living alone on the streets. They tell him rumors of a place for abandoned children, with unlimited food and toys and the hope of finding a new family. But only the luckiest get there.
An act of kindness earns Devin an invitation to the home, but it's soon clear that it's no paradise. As Devin investigates the intimidating administrator and the zombie-like sickness that afflicts some children, he discovers the home's horrific true mission. The only real hope is escape, but the place is as secure as a fortress.
Fans of dystopian fiction and spine-chilling adventure will devour The One Safe Place; its haunting themes will resonate long after readers have turned the final page.
The Taking by Kimberly Derting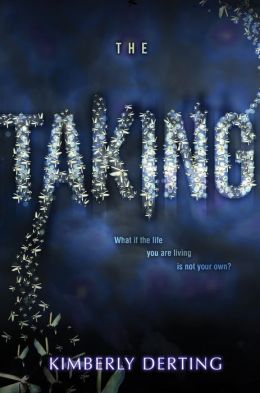 The Unbecoming of Mara Dyer meets The Fifth Wave in this chilling and explosive new series from author Kimberly Derting.
The last thing Kyra Agnew remembers is a flash of bright light. She awakes to discover that five whole years have passed. Everyone in her life has moved on—her parents divorced, her boyfriend is in college and dating her best friend—but Kyra's still the sixteen-year-old she was when she vanished. She finds herself drawn to Tyler, her boyfriend's kid brother, despite her best efforts to ignore her growing attraction. In order to find out the truth, the two of them decide to retrace her steps from that fateful night. They discover there are others who have been "taken," just like Kyra. Only, Kyra is the first person to have been returned past the forty-eight-hour taken mark. With a determined, secret government agency after her, Kyra desperately tries to find an explanation and reclaim the life she once had . . . but what if the life she wants back is not her own?
The Treatment (Program Series #2) by Suzanne Young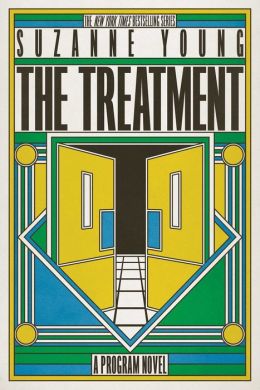 Can Sloane and James survive the lies and secrets surrounding them, or will The Program claim them in the end? Find out in this sequel to The Program, which Publishers Weekly called "chilling and suspenseful."
How do you stop an epidemic?
Sloane and James are on the run after barely surviving the suicide epidemic and The Program. But they're not out of danger. Huge pieces of their memories are still missing, and although Sloane and James have found their way back to each other, The Program isn't ready to let them go.
Escaping with a group of troubled rebels, Sloane and James will have to figure out who they can trust, and how to take down The Program. But for as far as they've come, there's still a lot Sloane and James can't remember. The key to unlocking their past lies with the Treatment—a pill that can bring back forgotten memories, but at a high cost. And there's only one dose.
Ultimately when the stakes are at their highest, can Sloane and James survive the many lies and secrets surrounding them, or will The Program claim them in the end?
Whatever After #5: Bad Hair Day by Sarah Mlynowski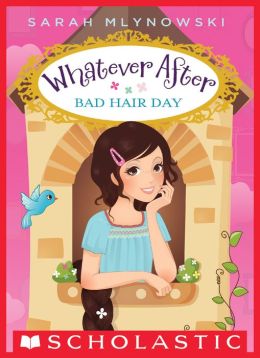 In this magical fifth installment of the hit series, siblings Abby and Jonah fall into the fairy tale of Rapunzel . . . and hilarity ensues!
Fractured fairy tales are all the rage, and this series has been a huge hit! This time, the magic mirror sucks Abby and Jonah into the story of Rapunzel. When the siblings get the famous tale all tangled up, they have to find a way to set things right . . . with hilarious results! With quick thinking and a bit of magic, can Abby and Jonah turn this bad hair day around? Find out in this whimsical adventure!
May 1st Releases
Love and Other Foreign Words by Erin McCahan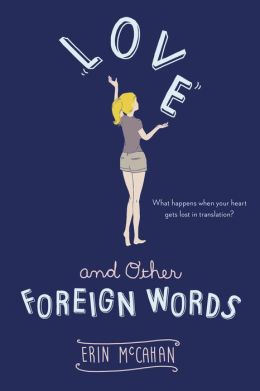 Perfect for fans of John Green and Rainbow Rowell, Love and Other Foreign Words is equal parts comedy and coming of age–a whip-smart, big-hearted, laugh-out-loud love story about sisters, friends, and what it means to love at all.
Can anyone be truly herself–or truly in love–in a language that's not her own?
Sixteen-year-old Josie lives her life in translation. She speaks High School, College, Friends, Boyfriends, Break-ups, and even the language of Beautiful Girls. But none of these is her native tongue–the only people who speak that are her best friend Stu and her sister Kate. So when Kate gets engaged to an epically insufferable guy, how can Josie see it as anything but the mistake of a lifetime? Kate is determined to bend Josie to her will for the wedding; Josie is determined to break Kate and her fiancé up. As battles are waged over secrets and semantics, Josie is forced to examine her feelings for the boyfriend who says he loves her, the sister she loves but doesn't always like, and the best friend who hasn't said a word–at least not in a language Josie understands.
Scan by Walter Jury, Sarah Fine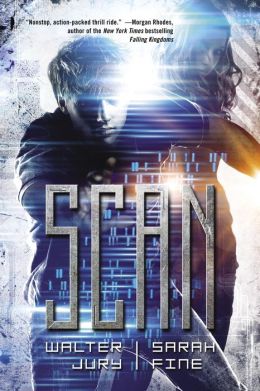 Tate and his father don't exactly get along. As Tate sees it, his father has unreasonably high expectations for Tate to be the best—at everything. Tate finally learns what he's being prepared for when he steals one of his dad's odd tech inventions and mercenaries ambush the school, killing his father in the process and sending Tate on the run from aliens who look just like humans.
Even with all he knows like how to defend himself with useful tools made out of bubblegum, Tate fears he's still inadequate. With the help of his girlfriend and estranged mother, all Tate can really do is keep moving and ensure his father's invention stays out of the hands of his pursuers and that his father didn't die in vain.
A riveting, fast-paced adventure, Scan is a clever alien thriller with muscle and heart.
Shattered (Slated #3) by Teri Terry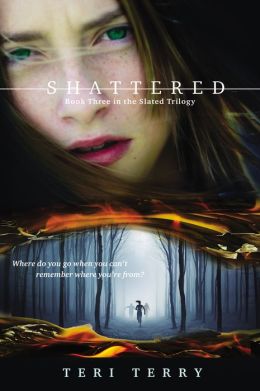 The riveting finale of
the Slated trilogy—
a thought-provoking psychological thriller set in a disturbingly plausible future where the government and its enemies compete to control the minds of the young
Kyla is in danger from both the government Lorders who erased her memory and the terrorists who tried to use her. So now she's on the run. Sporting a new identity and desperate to fill in the blank spaces of her life pre-Slating, Kyla heads to a remote mountain town to try to reunite with the birth mother she was kidnapped from as a child. There she is hoping all the pieces of her life will come together and she can finally take charge of her own future. But even in the idyllic wilderness and the heart of her original family, Kyla realizes there is no escape from the oppressive Lorders. Someone close to her may be one of them, and even more frighteningly, her birth mother has been keeping secrets of her own.
In this stunning series finale, Kyla finally finds out who she really is—and the road to this discovery, and to deciding who she wants to become, is full of dangerous twists and turns that will keep readers riveted.
Summer Love by Jill Santopolo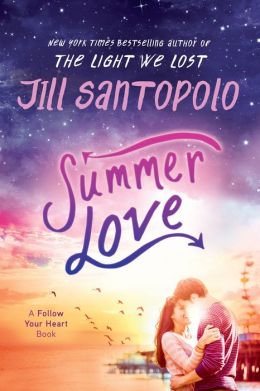 For fans of The Bachelorette, a personalized summer romance with 13 possible endings!
Summer is all about relaxing and having fun. But it's even better when you find the right guy to share it with. In this original romance, you get to choose how to find your happy ending, which can result in a kiss from one of eleven swoon-worthy guys. At the end of each chapter, you decide how to continue your journey to find love, and the endings are based entirely on the choices you make while reading. Every selection counts and the possibilities are endless. Not ready for romance? No problem! There are different endings to satisfy every reader, so you're guaranteed one fabulous beachside summer!
We have quite a big list this week of books to be released! There are so many good ones, it is hard for me to pick what I want to read. I am looking forward to Fall With Me, Nash, and Summer Love the most. Summer Love is like a choose your own adventure for the Young Adult audience and I think that is pretty cool sounding. I just hope that I choose correctly and get the man I want LOL 🙂 So what are you anticipating the release of this week?


I hope that everyone finds something great to read this week! Thanks for stopping by and if you have time, post a comment 🙂

As always, if I forgot something that you think is in need of being on this list, email me or leave a comment and I'll get it taken care of!